At this year's Spa Italian event, Maserati has been a special theme. The special exhibition offered a view to some of the most iconic cars Maserati ever made, like the legendary T61 "Birdcage" from 1959, and a recreation model of the Maserati 151 Le Mans prototype from 1956, and of course a Maserati 250 F was not missing. Eye-catching as well has been the Maserati GS Zagato, apparently not very dissimilar to the Ferrari 575 GTZ.
For the first second since Spa Italia was founded in 2002, one more day has been added to the schedule. Even more time for all lovers of Italian car design, to race around the track or talk with like-minded people. And who ever raced it, knows that there is some kind of addiction growing by taking a ride in the "roller coaster". The Saturday has been a bit retained, but for those who has been on track, it was even more fun! On Sunday there have been a whole lot of Italian cars and people around track and paddock. And to the surprise of the spectators, even British cars like some brute Ford GT40, Lotus and MG raced with the Italians.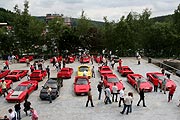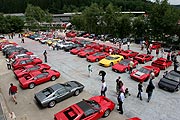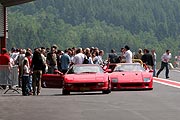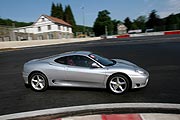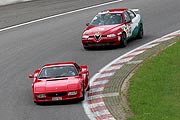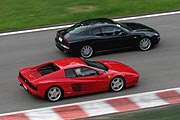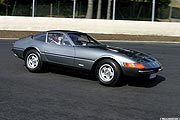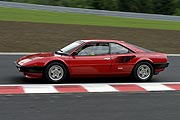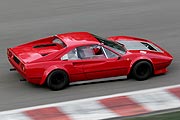 The track updating process already is advanced quite far, because finally the Formla 1 will be back in September, which is really good for the regional development. The ultra-modern F1 pit lane close to the "La Scource" hairpin bend is a completely new construction and it's building is far recognizable because of its cubic architecture. A distinctive track modification is around the old "bus-stop" chicane. The characteristics has been changed completely. The former kind of square chicane with a big attraction to the crash barrier has been changed to a narrow right-left combination with broad emergency braking zone.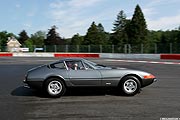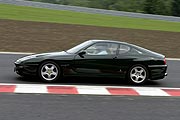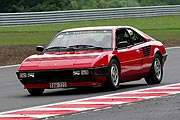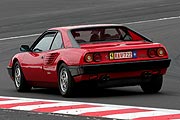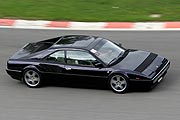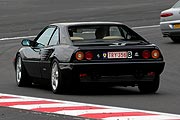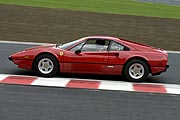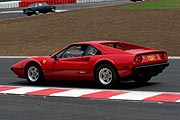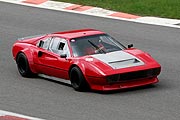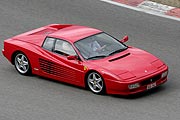 At the paddock have been around 100 Ferrari, but very rare classic cars. Only at the usual car park outside the track stood - at first view - a Ferrari 250 GT "Tour de France" series 1. In fact it is a replica, built on a Ferrari 250 GT Ellena chassis, serial number 0827GT. As well at the car park stood a wonderful white 328 GTS with red interior. In the paddock, a beautiful 512BBi in timeless and elegant anthracite with black underline competed with a classic red 512BB.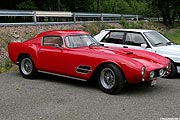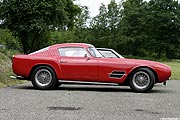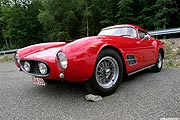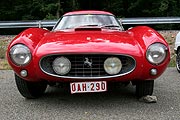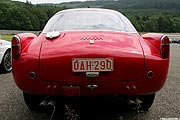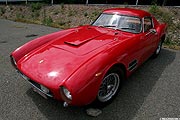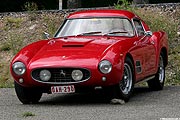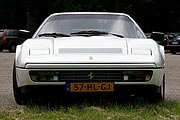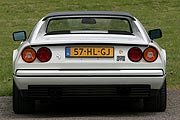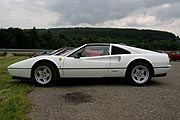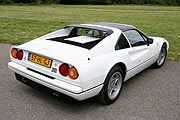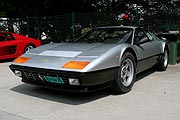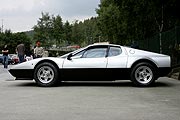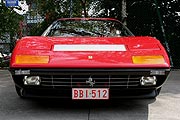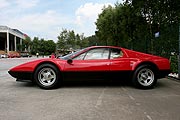 External not really different to its bigger siblings, the Ferrari 208 GTB Turbo is a more rare one. Only 437 cars were built from 1982-1984 as a cause of the high taxes people had to pay for cars with more than two litres capacity. You can identify the 208 GTB Turbo by its black ventilation slots at the front bonnet.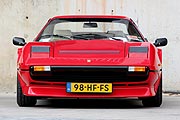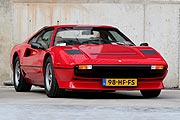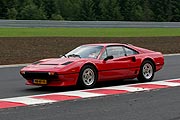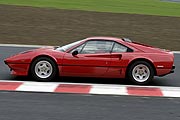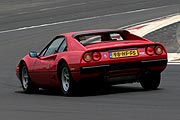 Beside the attractions at the paddock, hp-hungry spectators had the possibility to get raced around the track in a Ferrari. You could choose between a brute F40, a 360 Challenge race car, 355 and more. Another choise could have been a MR 400 prototype by "Scuderia Maranello", powered by Ferrari 355 engine.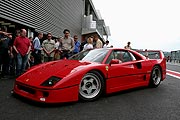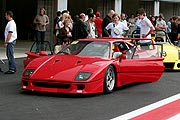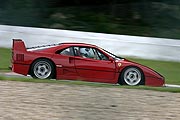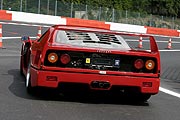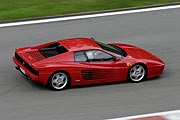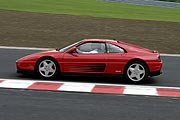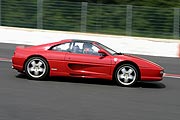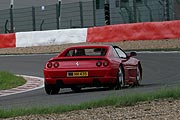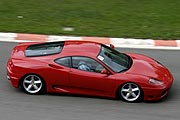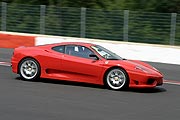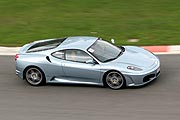 The good weather on both days set up perfect race conditions for all cars from Fiat Uno to Ferrari F40. And all of them had a whole lot of fun!